There are some really eye catching wordpress themes out there for pretty much any genre or niche. Here's a little top 3  for band or music themes.
Faded Theme
The faded theme by Mint Themes looks great for rock bands and indie bands alike. The theme includes most things that a band would need with a cool rotating banner. $79 for this one.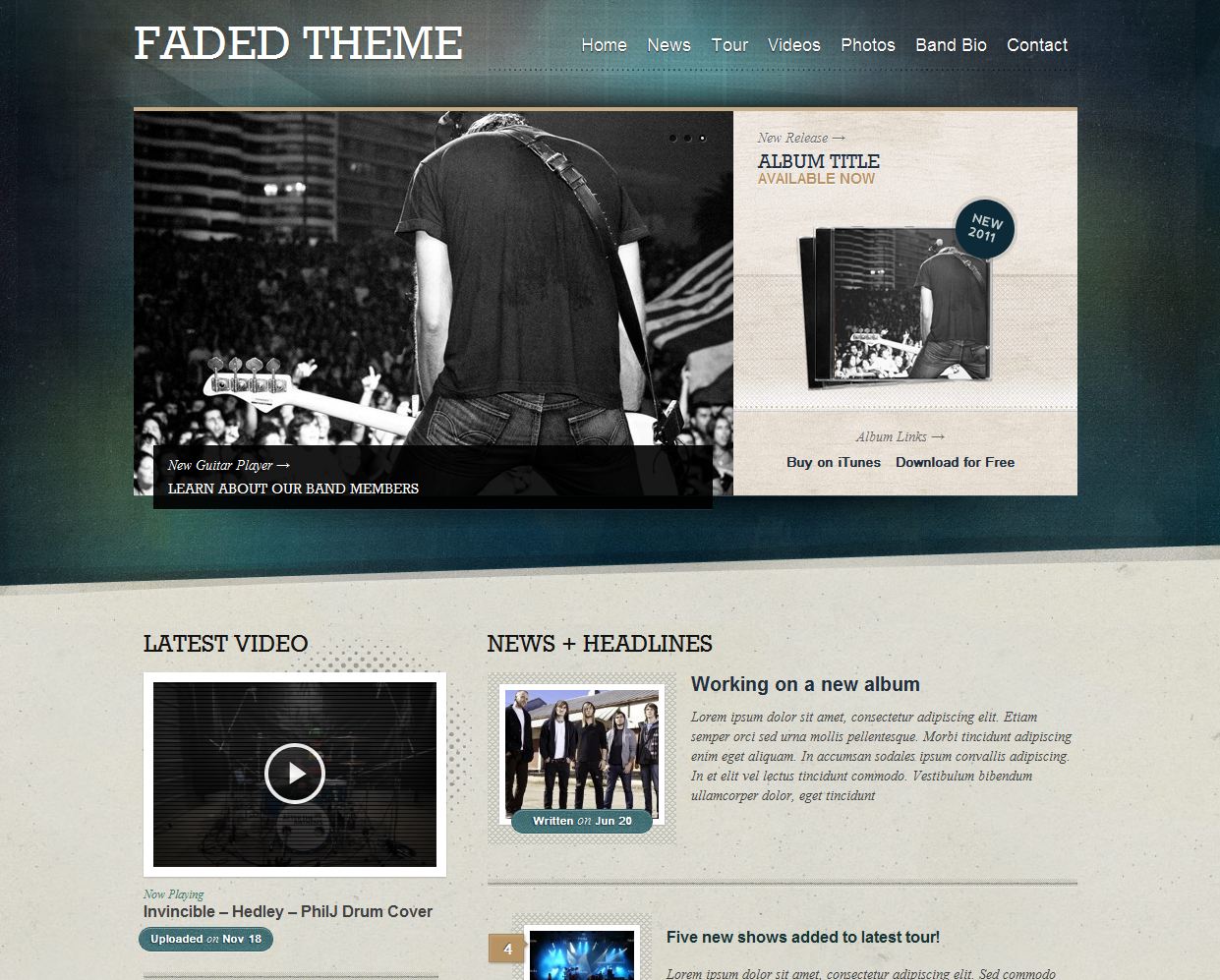 Soundcheck Theme
Created  by Press 75 this theme is probably my favourite, the design is slick and has an almost social media feel to it, with tiles and widget boxes which reminds me a little of the Tumblr dashboard. Yours for $75.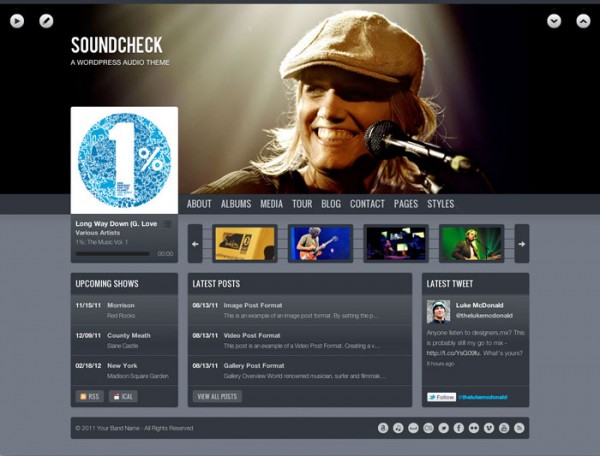 Dark 'n' Gritty
You'll gather I'm a fan of dark websites and so its no surprise that this one has made my top 3. This has a grungier feel to it and offer pretty much everything a musician or band could need from a site. This theme costs around $70 from Foxhound.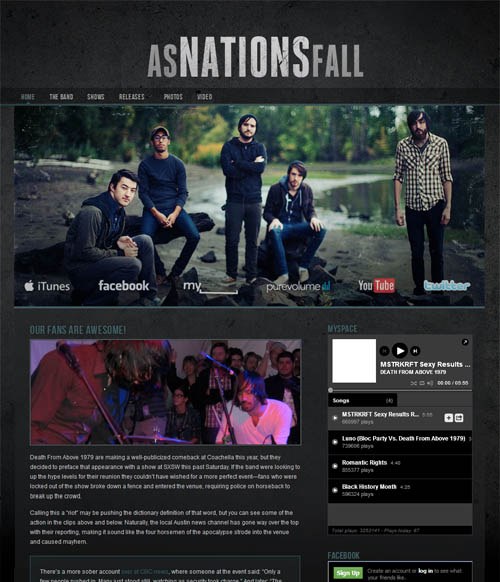 For more cool Wordpress music themes check out this selection from Premiumwp.com.