A new study from Branded3 has found that the volume of tweets you receive does impact on where you rank in Google. The data is fresh too -collected this month, using another one of the Branded3 sites Twitition, which offers Twitter users a platform to petition through.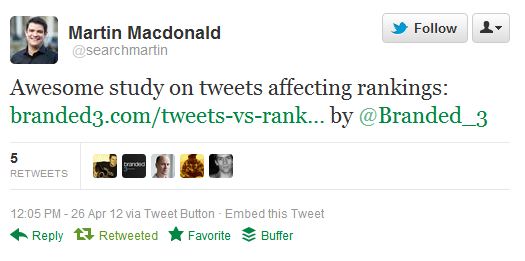 The study has already been picked up by some of SEO's best known tweeters and was the hottest topic on Rand Fishkin's Inbound, until its mysterious removal…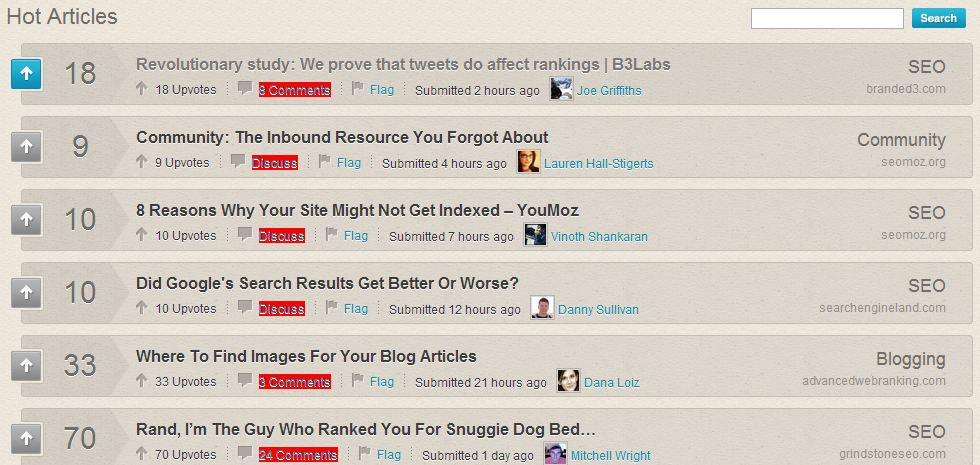 If you want to find out more about the study then head over to Branded3's Tweets vs Rankings page to download the full PDF study and have a look at the data itself in the Google doc.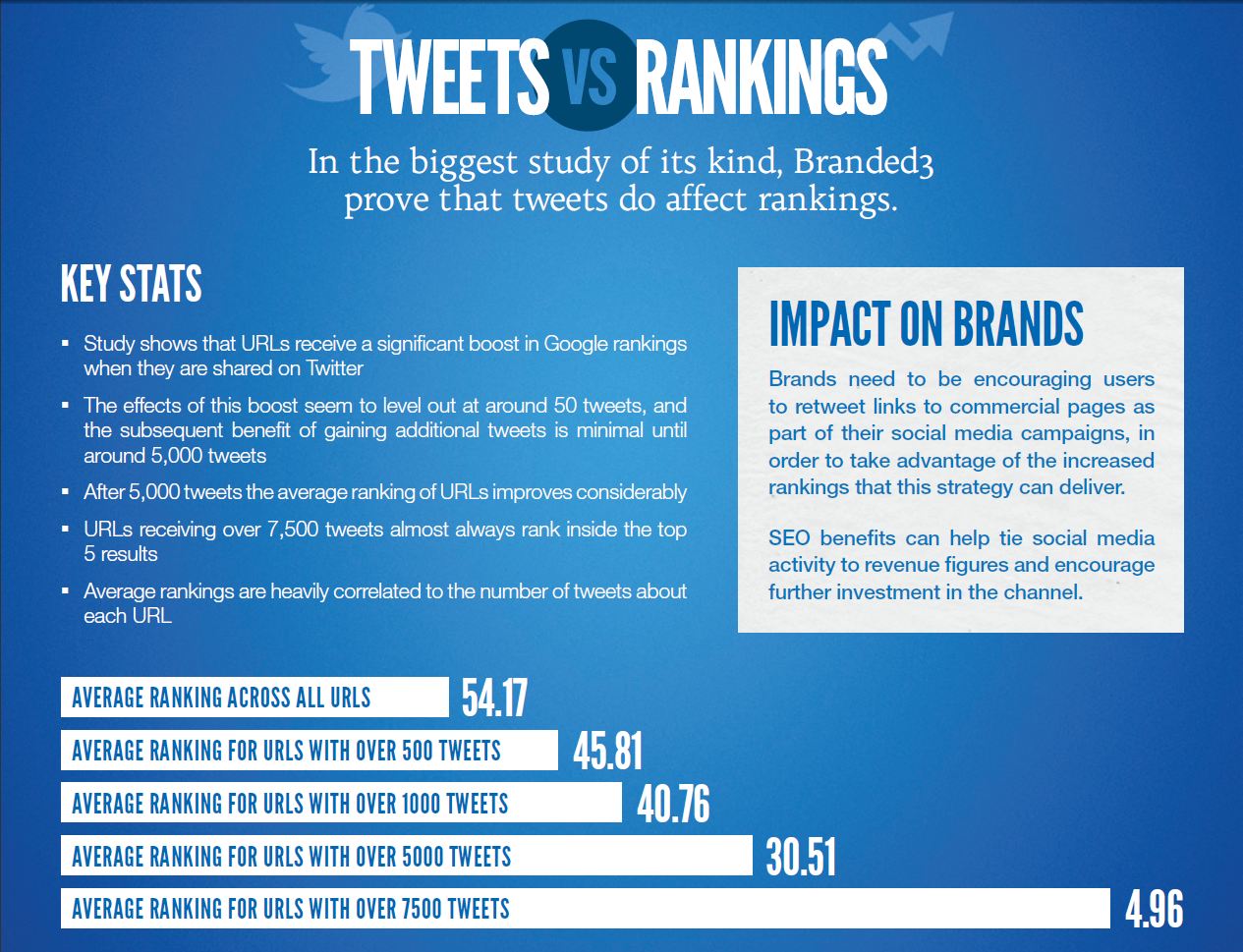 Emma Barnes, part of Branded3's Data Insight Team said "It was awesome to be part of such a revolutionary study, even if processing all the data tended to crash Excel! That's the price one has to pay to work with a site with so much data as Twitition!"
If you could tweet this article out around 7,500 times that would be super cool!